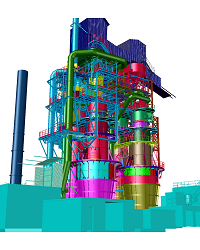 These are challenging times for the construction sector. Health concerns, lockdowns, and a looming recession are making things difficult right now. However, we believe that once the threat eases, non-residential construction activity will quickly accelerate. Governments will likely support business with new investments and ample liquidity. Meanwhile, the recent trade wars and corona related supply difficulties will cause many supply lines worldwide to be reviewed and geographic diversification of production and storage facilities seems a likely outcome.
But those future prospects do not make your situation any easier right now. That is why we have teamed up with Bricsys to offer steel detailers, structural engineers and fabricators the opportunity to learn Parabuild and BricsCAD free of charge. We offer both a 90-day license of Parabuild and a 90-day license of BricsCAD. Requesting this license will be possible until May 8, 2020.
We have also gathered some links below to help you get started with learning Parabuild and BricsCAD.
For further information please visit our website, or contact us.
&nbsp
Parabuild

Parabuild is a steel detailing software application to model all types of structural steel in 3D. It allows you to automatically produce the bills of material, shop drawings and CNC files needed to fabricate and erect a structure.
If you are not yet familiar with Parabuild then you could check out our website or the full reference manual and here are some introduction movies: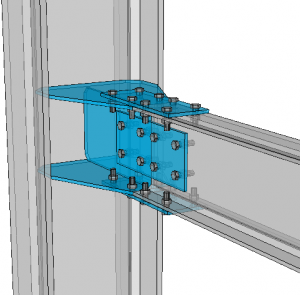 The best place to start learning Parabuild is to try the step-by-step exercises included in the Parabuild installation. If you want to get a feel of what these exercises are like, you can find some videos of the exercises here:
Step by step exercises in Parabuild
&nbsp
BricsCAD
BricsCAD is a versatile and fully DWG compatible CAD platform with advanced 3D modeling capabilities.
Parabuild can run on top of BricsCAD, and the structural steel data is stored in the same drawing file, alongside all regular geometries and objects created by other software like BricsCAD BIM, BricsCAD Mechanical and CADWorx.

If you want to learn BricsCAD, start here:
Learning BricsCAD
This temporary offer has expired